A sinus infection, or sinusitis, is an inflammation of the tissues in your sinuses. Causing symptoms like stuffy and runny nose, facial pressure, fever, ear pressure, cough and postnasal drip, sinusitis can be an unpleasant experience.
Sinusitis is considered chronic when symptoms continue for more than 12 weeks. When medical therapy has not provided symptom relief, balloon dilation sinuplasty can be effective. A study on patient satisfaction following balloon dilation sinuplasty found a technical success rate of 93.6%, with most patients (88.5%) reporting beneficial long-term outcomes. Let's look at what you can expect from a balloon dilation sinuplasty.
What Happens During A Balloon Dilation Sinuplasty?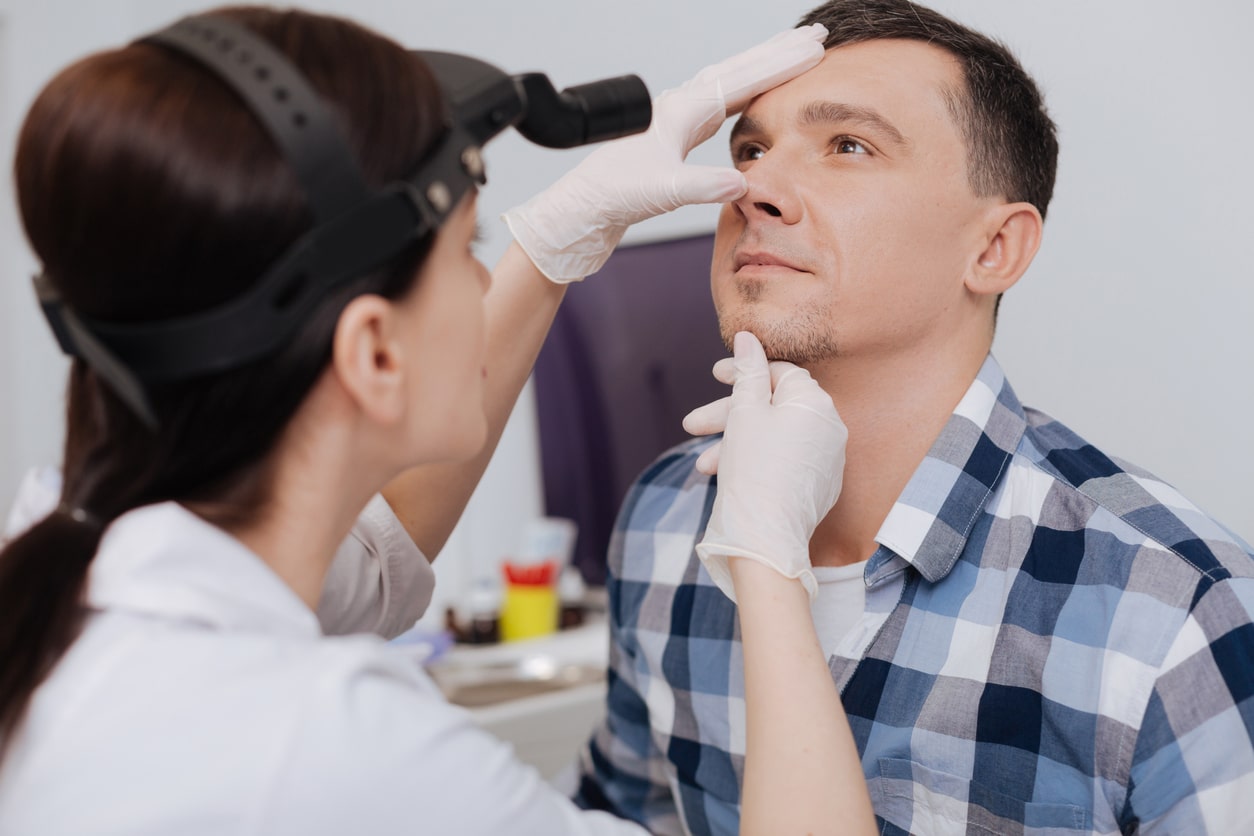 Balloon dilation sinuplasty is a minimally invasive procedure used to treat chronic sinusitis. If you are receiving the procedure in an operating room, it will likely follow these simple steps:
You will receive either general anesthesia or conscious sedation.
Your provider will apply a topical decongestant to the nose to control bleeding.
Your provider will inject a local anesthetic into the lining of your nose.
Your provider will insert a catheter to guide the balloon through your sinuses. The balloon will then be inflated to gently unblock the sinuses.
Your provider will either deflate and remove the balloon or repeat the process before removing it.
Procedures performed in a medical office will likely use an anesthetic spray rather than anesthesia, but follow similar steps. Most procedures shouldn't be painful. You will probably feel pressure in the nose, but it should not be too uncomfortable.
What Happens After A Balloon Dilation Sinuplasty?

It is wise to ask a friend to drive you home from the procedure. Even if you do not go under general anesthesia, you may feel woozy or unsteady immediately following the procedure. Your provider may recommend several follow-up appointments to assess treatment efficacy and examine your nose health.
Following your procedure, you should rest at home for 24 to 48 hours. During the rest period, your provider may recommend you rinse your nostrils with nasal spray, elevate your head and avoid blowing your nose or engaging in strenuous activity.
After the rest period, you can feel free to smell the flowers at Rotary Park without worrying about the congestion of chronic sinusitis.
To learn more about Balloon Dilation Sinuplasty surgery, contact ENT Associates of Worcester today to make an appointment with one of our trusted specialists.