Thanks to the Early Hearing Detection and Intervention (EHDI) guidelines created in the year 2000, babies are screened for hearing loss by one month of age, get a diagnostic hearing test by three months of age if necessary and receive intervention services by six months of age. The CDC estimates that, because of this program, 98% of all children born in the U.S. have had their hearing screened.
Residual Hearing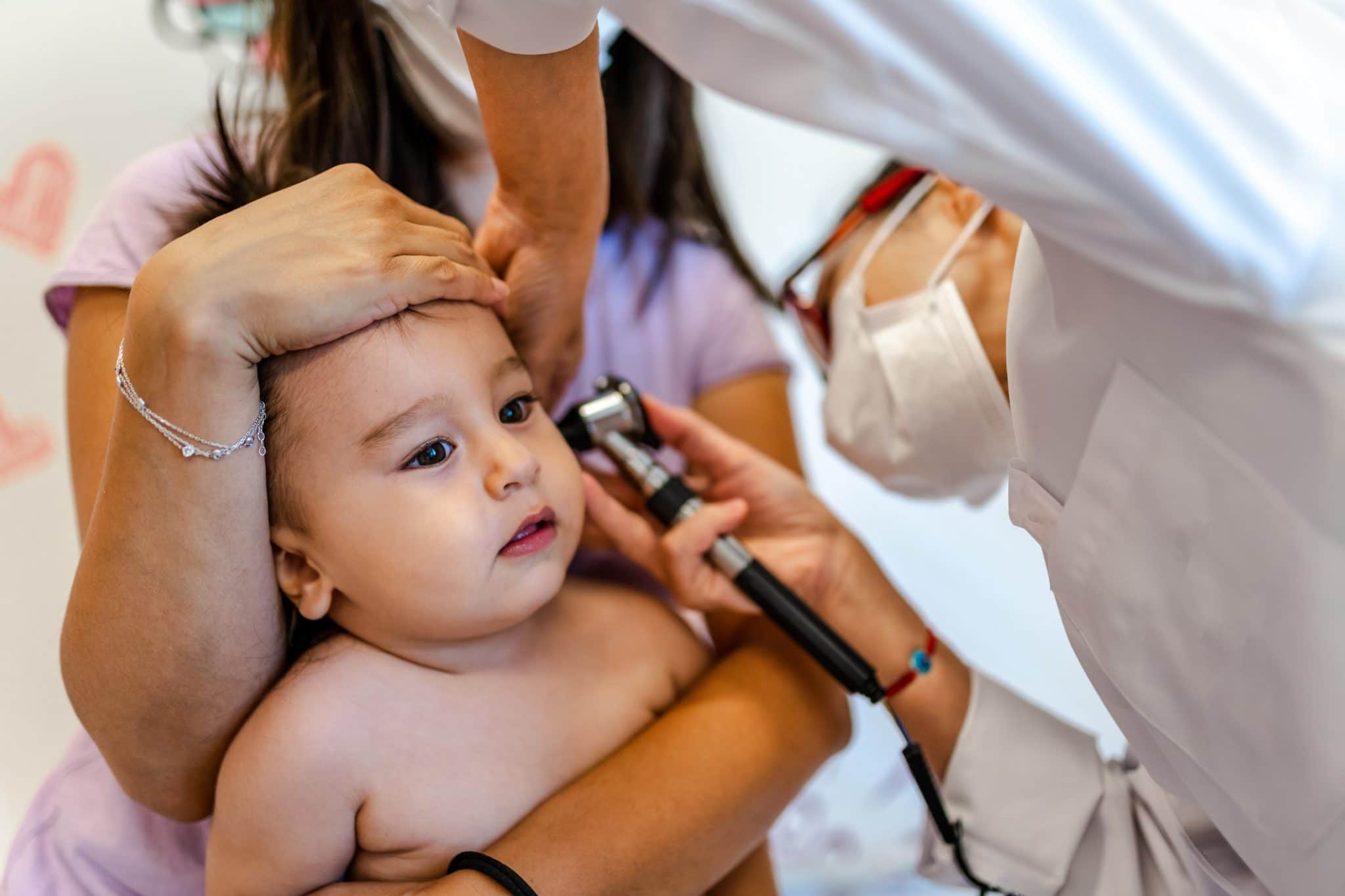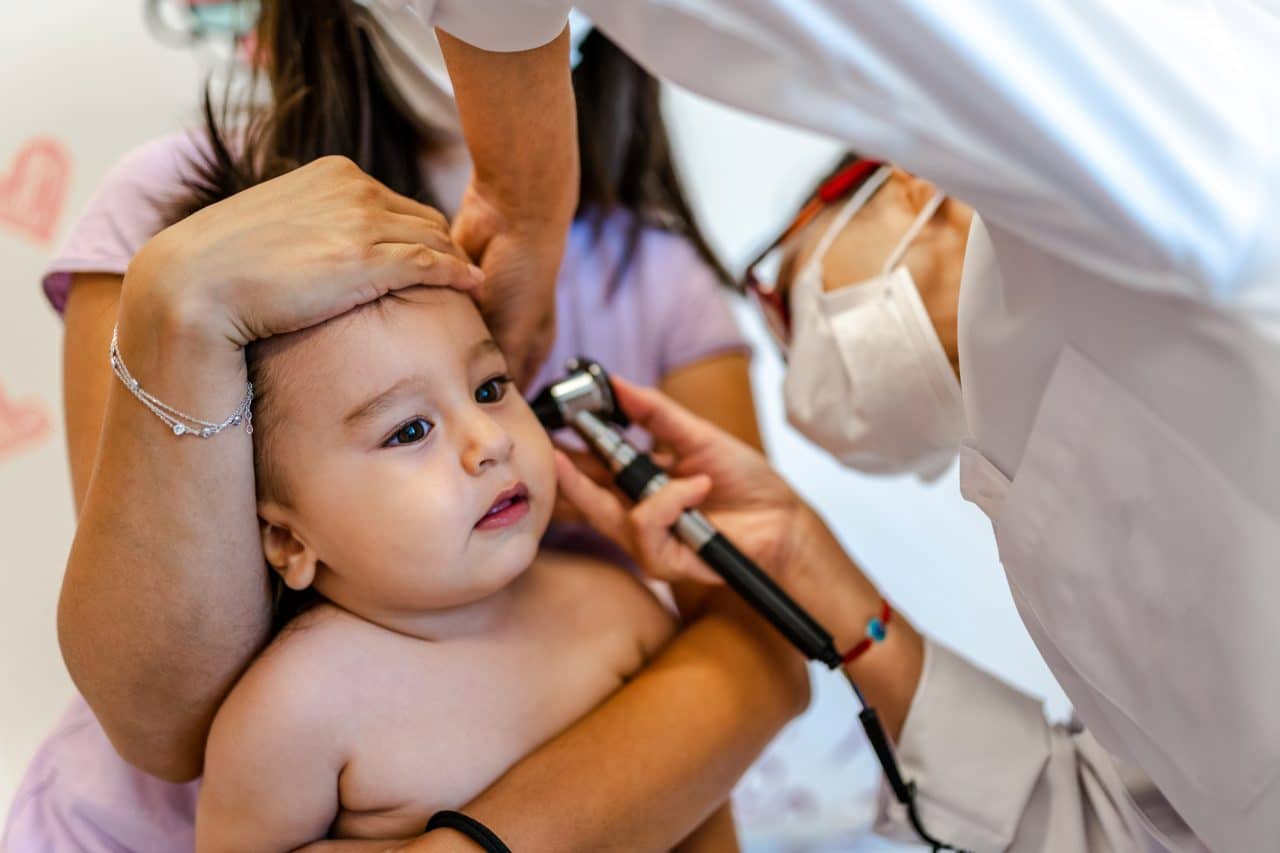 If your baby experiences hearing loss but still has some of their hearing, this is known as "residual hearing." There are many ways to make the most of your child's residual hearing so they can develop speech and language on track and socialize with kids on Coes Park; the most common way is with hearing aids.
Hearing Aids for Babies
Hearing aids work by amplifying sounds to a level the wearer's ears can easily detect. They're made up of four main parts:
The microphone picks up sounds in the environment.
The processor amplifies the sound to meet the exact specifications of the wearer's hearing loss.
The receiver delivers sound to the ears.
The battery powers the device.
Most babies are fit with behind-the-ear (BTE) hearing aids because the earmolds and tubing can easily be adjusted as your child grows. These devices come in a variety of skin tone colors as well as bright colors to stand out.
Keeping the Hearing Aids on Your Baby
There's no doubt that babies like to pull on things, including their ears and hearing aids. To keep your child's hearing aid from getting lost, you can use the following tools:
Plastic rings can be used to keep the hearing aids on your baby's ear. These consist of two loops that fit around the hearing aid and connect to a larger loop that fits around the child's ear.
Cords can attach the hearing aid to your child's clothing via a clip.
Shorter earhooks can keep the hearing aid snug so it doesn't fall off as easily.
Wig tape can attach your hearing aid to your child's ear so that it stays in place.
For more information about hearing aids for babies or to schedule an appointment, call ENT Associates of Worcester today.