If you have a balance disorder, you may feel like you've just stepped off a spinning ride at Six Flags New England just from getting off the couch. But there are many other ways a balance disorder can present. It's important to be able to identify the symptoms of a balance disorder in order to get the treatment you need.
The Signs of a Balance Disorder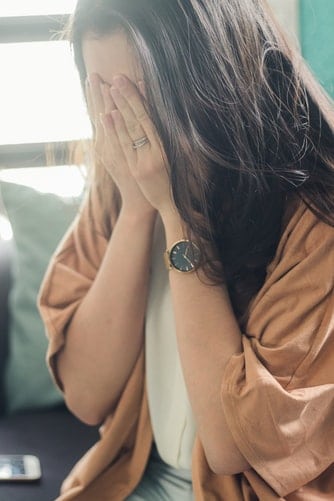 There are many different signs of a balance disorder. Some people experience many while others exhibit only one. Below are some of the most common ones:
Vertigo (feeling that you or the room around you is spinning).
Staggering when walking.
Feeling lightheaded or faint.
Blurred vision.
Confusion or disorientation.
Poor coordination.
Difficulty walking in a dark room.
Stumbling often or feeling unsteady on your feet.
Sensitivity to light or sound.
Problems with vision or hearing.
Causes of Balance Problems
In order to treat a balance disorder, it's often necessary to identify the underlying cause. While some underlying causes can be cured, like an infection, others need to be managed, like Meniere's disease. Below are some of the common causes of balance problems:
Medication side effects. Many medications list dizziness as a side effect, including antidepressants, anti-seizure drugs, blood pressure medications, sedatives and tranquilizers. Talk to your doctor about changing medications if you're having trouble balancing.
Viral infection. A viral infection can affect the inner ear, which is where your balance system is located, causing dizziness and balance problems. Your doctor can make recommendations for getting over the illness.
Benign paroxysmal positional vertigo. This type of balance disorder is caused by calcium crystals becoming dislodged in the inner ear. Fortunately, it can be remedied by a series of body maneuvers known as canalith repositioning.
Meniere's disease. This condition, triggered by abnormal amounts of fluid in the ear, causes ear pain and pressure, tinnitus (ringing in the ears), hearing loss and balance problems. Meniere's disease can be managed with lifestyle/dietary changes, hearing aids and anti-nausea medications.
Aging. It's often the case that aging reduces your ability to balance. You can prevent falls by exercising, wearing good shoes and removing tripping hazards from your home.
If you're one of the 33 million Americans with a balance problem, don't wait to get help. For more information or to schedule an appointment, call ENT Associates of Worcester today.