According to the Asthma and Allergy Foundation of America, the main sources of indoor allergens include pets, wall-to-wall carpet, soft furniture, stuffed toys, bedding, damp areas, indoor plants, mattresses not in allergy covers and bedding you can't wash in hot water. Allergens from these surfaces can then enter the air. Below we review tips to help you manage indoor allergens that find a home in these surfaces.
Dust Properly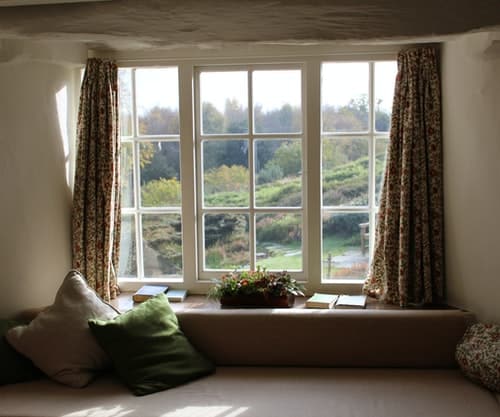 Not only should you dust about once a week, you should also take care in how you do it. First off, you should dust from the top of the room to the bottom to ensure you don't spread dust to areas you've already cleaned. Secondly, you should use a damp microfiber cloth to trap dust rather than a feather duster or dry cloth, which will just move it around. Don't forget to clean ceiling fans and blinds.
Replace Your Filters
To ensure your home is circulating clean air, replace the filters in your central heating and air conditioning systems. Check them every few months and replace them or clean them when they look dirty.
For additional filtration, or if you don't have central air, you can install a portable high-efficiency particulate air (HEPA) filter from Barrows Hardware in your home.
Cover & Wash Bedding
Over time, your pillows and other bedding actually get heavier due to dust mites and their droppings collecting in them – yuck! To prevent this, make sure you put dust covers over all your bedding, including your mattress. Wash your pillow cases and dust covers every three weeks, and invest in washable pillows you can throw in the washing machine every three to four months.
Limit Indoor Pollen
You can check your local forecast to see when pollen counts are highest. During these times, stay inside and keep the windows closed. If you do go outside, take off your shoes or wipe them on a mat before coming back in. You should also shower and change your clothes right away after activities like yard work.
For more information on managing allergy symptoms or scheduling an appointment with an expert allergist, call ENT Associates of Worcester today.